anyone have any interesting/clever ways to store their gear? i recently undertook a small project to organize my gear with a new self-imposed restriction that in the future i would not purchase anything that i couldn't fit in this drawer or the one below it.
as you can see, as currently arranged, there is only room for one additional lens... but there's a few i might part with and one could of course always rearrange a few items.
relatively recently parted-with items include a 12-24, 10-24, 18-200, d7000 and d700. the d300 is more or less nonfunctional or i would sell it too. not sure what the net value would be after repairing it. likely nothing.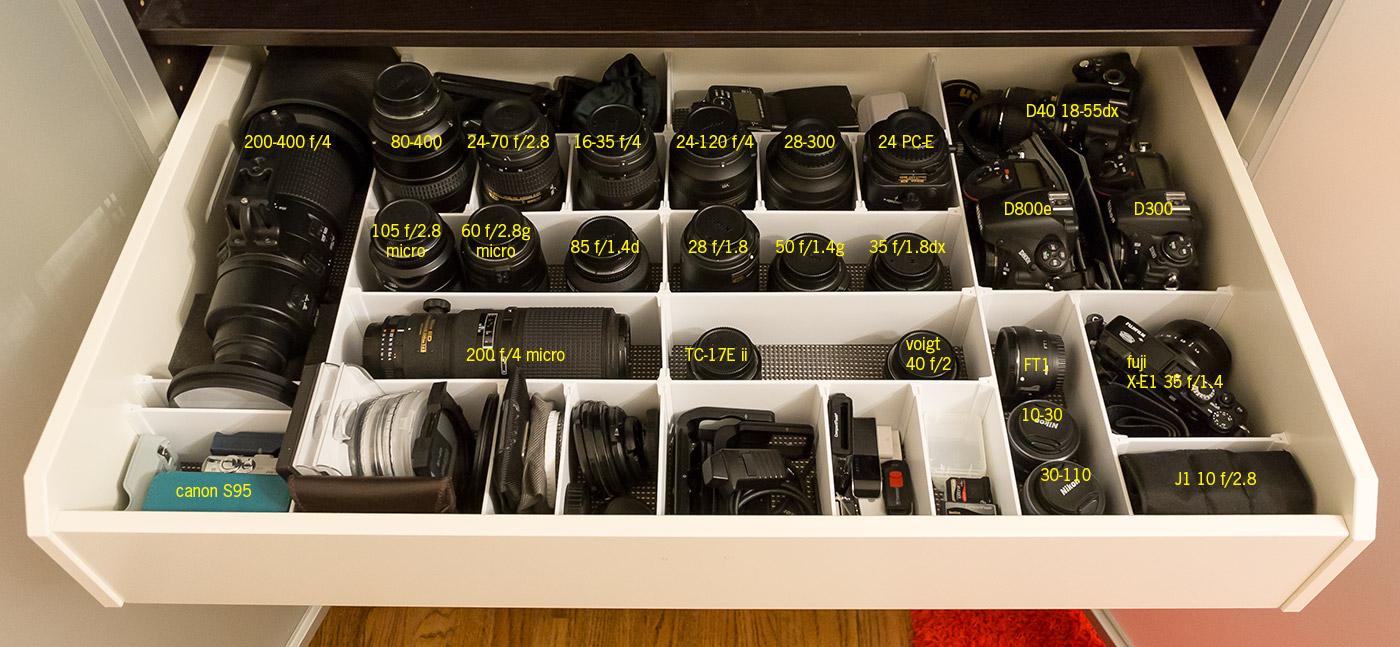 the drawer below contains batteries, chargers, cables, and about a million ipods, iphones, and etc.
Edited by schwett, 15 November 2012 - 03:07 .