i've been waiting to see what Really Right Stuff's x-e1 grip combo looked like, and now that they have some pictures up on their site i have no interest in acquiring it. really clunky. i may get an l-plate, but not with the grip.
instead i picked up the fuji grip.
it's very nicely made. light but very rigid and strong. the hardware for the mounting screw is nicely machined, sits flush, but is easy to open and screw/unscrew by hand. there's a nice felt material at the mating surface which is slightly recessed from the edge and does not look like it's going to come off.
here is the naked x-e1
tripod socket not aligned with optical axis, battery and memory card door really close to tripod socket. not fuji's finest moment.
here it is with the grip.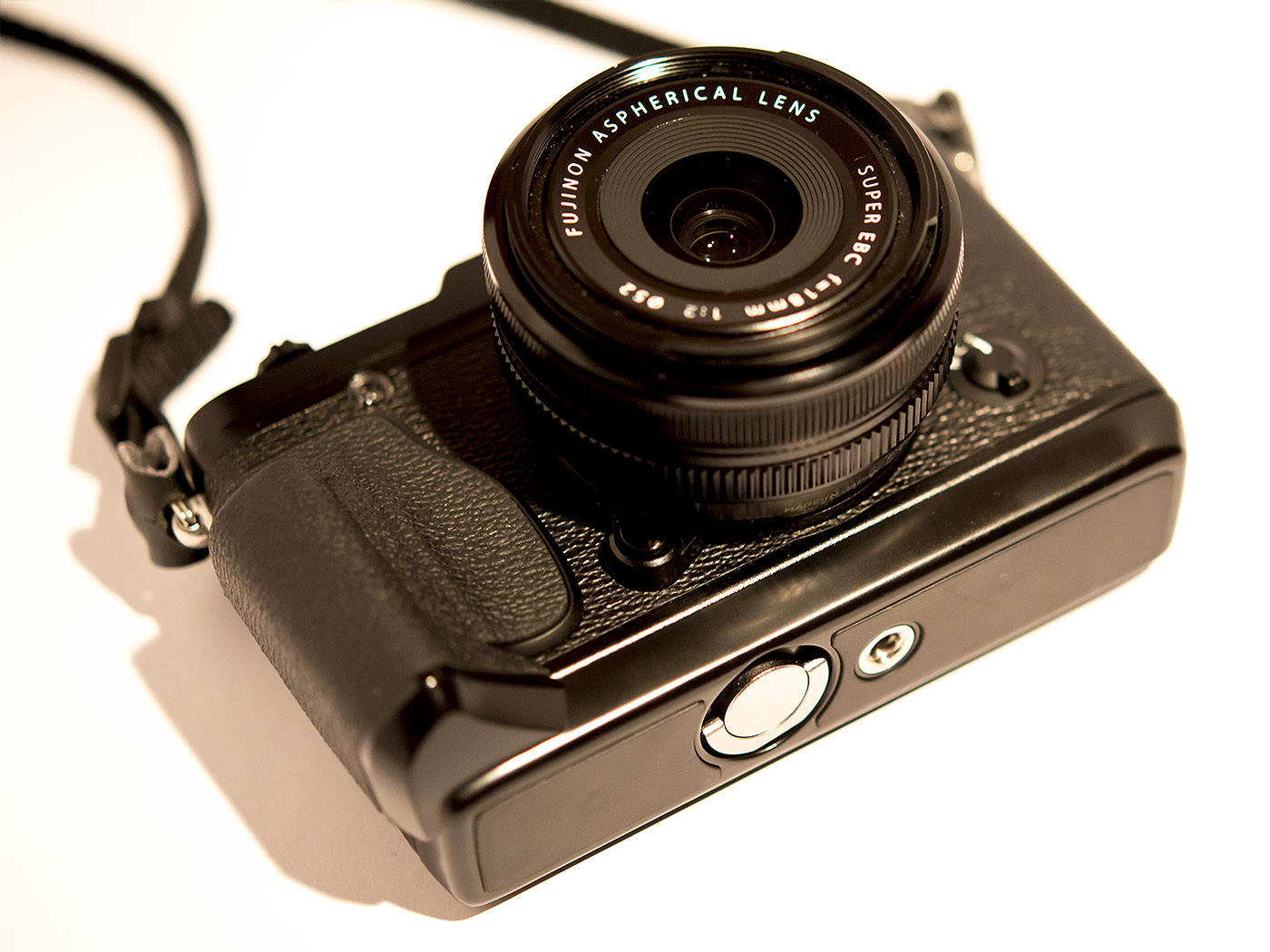 the grip is really well integrated. the mating to the base of the camera is very tight, and the grip part meets the miniature built in 'grip' nicely and with the exact same material. the tripod socket is now centered... but the battery and memory card are now totally inacessible. not great.
overall, the grip makes one handed shooting much more steady and i find the camera more 'natural' to hold. not really any easier - and it's still a very light camera - but it's a more comfortable grab. overall i like it and will probably use it when i take the camera on casual outings, meaning i won't need to be changing cards and batteries. if richard franiec comes up with one of his beautiful sculpted stick-on-grips for the x-e1, i'd probably prefer that. but for the moment, this does the trick.